LMW-420-4K
---
Overview >>>
The LMW-420-4K features wide viewing IPS panel with 3840×2160 resolution. Among many features are signal monitor and alarming. Our

LMW-420-4K

is frequently paired with our AURORA1600 multi viewer. This configuration creates a multiple application monitor wall solution that can display 16 channels of Aurora in any display layout with 4 times the resolution of an HD display. Popular configurations have 2 FHD displays with 14 displays dispersed across the remainder of the display.

A perfect solution for any production or master control room, compact OB Van, or command and control center displaying 14 sources plus Full HD Program and Preview.
---

​Features >>>
Full screen display of quad-link video (SDI signal)
Quad split display of 3G-SDI or HDMI compatible DVI-D
Up to 60P frame rate
Secured DVI-D connectors
Audio/video alarming for each quadrant
Multiple channel Audio metering for each quadrant
Dual IMD display for each quadrant
Signal presence alarming for each quadrant
Built-in web server
---
Specifications >>>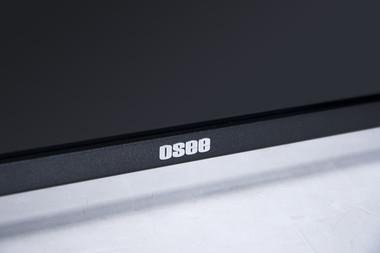 Size: 42"
Resolution: 3840×2160
Color Depth: 10bit
Viewing Angle: 178°×178°
Brightness: 350cd/m²
Contrast Ratio: 5000:1
Input Terminals
3G/HD/SD-SDI: BNC (×4), 800mVp-p +/-10%, active loop through
DVI-D: DVI-D×4 (compatible with HDMI,support HDCP)
Audio: 2ch stereo, 5dBu, Impedance≥47K, RCA (×2)
Output Terminals
3G/HD/SD-SDI: BNC (×1), 800mVp-p +/-10%, active loop through
Audio: Monitor 1ch stereo, 5dBu, Impedance ≤ 500Ω, RCA (×1)
Earphone: Stereo mini jack (×1)
Speaker: 5.0 W+5.0 W
External Control
GPI: 6 GPI Input, RJ45 (×1)
RS485: RS485, can be cascaded, RJ45 (×2)
Ethernet: 10/100M Adaptive, RJ45 (×1)
General
Power:
AC 100-240V 50/60Hz
Power Consumption:
120W
Operating Temperature:
0˚C to 35˚C (32°F to 95°F) Recommended: 20°C to 30°C (68°F to 86°F)
Operating Humidity:
20% to 85% (no condensation)
Weight(kg):
21kg (46.3lbs)
---
Ordering Information >>>

LMW-420-4K LCD Monitor Supports 3G/HD/SD-SDI Signal